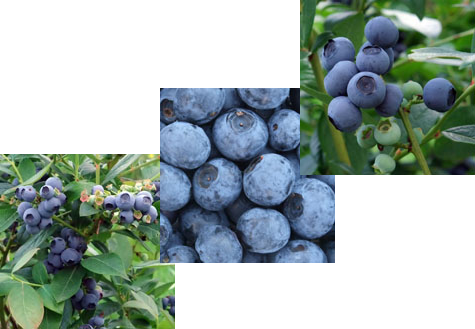 Our organic blueberries can be used in many tasty fresh blueberry recipes.
For commercial copyright reasons, we are unable to reproduce recipes in full on our website. However, we have listed just a few of our favourite recipes here, and linked to other important cookery sites on the internet. There's a lot more to do with the blueberry than simply making muffins!
Any recipe which lists small berries (e.g. cranberry, bilberry, huckleberry, sloes, rosehips, rowan) can be substituted to use blueberries. This could include jams, pies, sauces, jelly, relish and even blueberry-infused Vodka.
Some of our favourite recipes include
There are so many recipes that you can make with blueberries, so we've put together a little list below for you to try - they're all pretty easy to make too!
Blueberry Bakewell (cook the berries first before layering the Bakewell), blueberry bam, blueberry chutney, blueberry muffins, blueberry cheesecake, apple & blueberry crumble, banana & blueberry pancakes, blueberry & elderflower fool, blueberry & almond traybake, blueberry vodka.
Fresh blueberry recipes from around the Internet